Catalyst Fit
in Encinitas
Experience Real Fitness
If you are ready for long-term results, meet our Encinitas trainers today! Catalyst Fit is the first of its kind - A 100% outdoor fitness studio right here in Leucadia area.
Your First Catalyst Fit Class ON US!
Do You Feel Stuck?

Don't let another day go by where you feel old, depressed, isolated, or in pain.

SERVICES

At Catalyst Fit, we offer individualized coaching, a variety of classes, and lifelong friendships.

SOLUTION

If you are interested in feeling and being better, join our fun and welcoming community!
START TODAY FEEL BETTER TOMORROW
Catalyst Fit in Encinitas CA
It's that time of the year again where our bodies remind us that we're not exactly as spry as we thought. We feel a little older, slower, and maybe even a bit isolated as the pandemic rages on.
"Why Can't I Do The Things I Once Loved?"
"How Have I Let This Go For This Long?"
"Did I Injure Myself Sleeping?"
"Can I Turn This Around?"
But let's be real. You deserve better for yourself AND You should be taking time for yourself. You should have the accountability, support, and community you need to achieve your health goals.
Look, We know how difficult it is to prioritize your health when you're living a busy life.
But, to be there for your family, friends, and life…you have to put your oxygen mask on first.
We also know that if you're having a great time, you're more likely to hit your goals. Especially with a community supporting you each step on your way to a healthy, active life.
A community. That's what we've built.
A former amateur boxer, golfer, hiker, and avid weekend warrior, Dr. Cipperoni knows the thrill staying in the game. His approach to small group fitness is effective, fun and safe. As a sports chiropractor, he sees firsthand common injuries people suffer as a result of poor programming, fad workouts, mediocre coaching, and workouts that only focus on 'getting a good sweat.' Him and his team specialize in creating workouts that are fun, safe, and easy on the joints. His workouts are designed to get the heart rate going while creating excellent orthopedic health.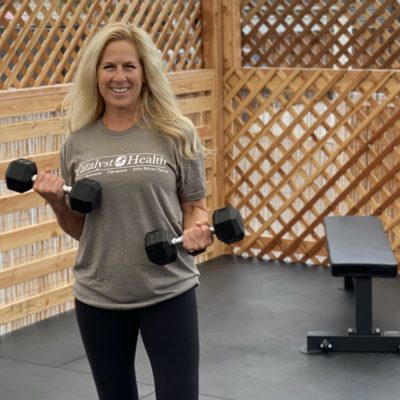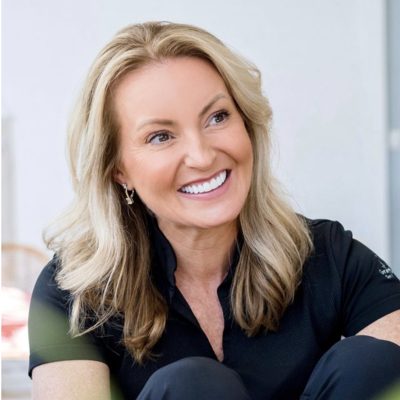 We are excited that you are considering Catalyst Fit! Dr. Cipperoni has teamed up with some of the best trainers in the area to lead the small group personal training. Check out their bios here.
Catalyst Fit Testimonials
"Dropped in for a workout in their beautiful outdoor space and was treated to an excellent session with one of their personal trainers. Wendy and Dr. Anthony were both extremely friendly and a pleasure to work with."
- Nick G.
"I had had lower back pain for a number of years after a minor injury in the gym. I thought I'd have that pain for the rest of my life, but Dr. Anthony was able to do some adjustments and give me some easy exercises to do on my own. I decided to joint Catalyst Fit and haven't looked back. The workouts are challenging, fun, and most importantly help me stay pain-free!"
- Gino C.
"Catalyst Fit is a great community. I like the individualized coaching I get in the small group personal training classes. The classes are great and everyone in them is upbeat, fun, and motivate me to stay on track!"
- Amy A.
Catalyst Fit offers small group personal training classes that are geared toward developing and maintaining an active lifestyle. Whether you're already running a few miles a day or haven't worked out in years, these classes will help you:
Develop strength
Establish a healthy foundation for orthopedic health
Prevent deconditioning - one of the leading risk factors for the development of chronic lifestyle-related diseases.
We only allow six people per class. This allows our trainers to do what they do best - ensure healthy form with all movements. They are very skilled in helping our members modify their movements when necessary to help maintain form and prevent injury. We also view fitness through a clinical lens. We are the only fitness studio we know of in the area that offers all new members a movement assessment within their first month of membership. Dr. Cipperoni takes you through an in-depth movement assessment to help identify areas of stress, aberrant movement patterns, and asymmetries. He then prescribes a custom exercise program to help correct any underlying imbalances that may lead to an injury down the road. After the initial exam, re-exams are performed every 6-8 weeks to help further prevent future injuries.

IT'S TIME TO GET THE RESULTS YOU DESERVE!
Come see for yourself!
Take a class
Join the community and experience results right away
Achieve your goals and make lifelong friendships
Don't let another day go by where you feel stuck. Old. Depressed. Isolated. In pain.
Why should you watch as others obtain the success, results, and joy that you deserve?
Imagine how great it will feel when you're at your ideal weight, you've got a tone of energy, your heart is full of positive relationships, and you're excited for a bright future. Imagine yourself healthy, strong, and pain-free.
We have convenient class times to fit your busy schedule. Check out our schedule here.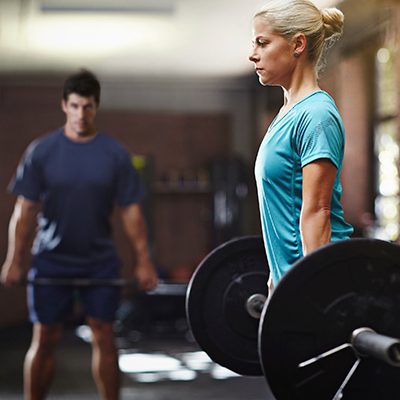 Join our healthy community and feel great about your body, crush your goals, and make lifelong friends in the process.
Scroll To Top