Don't Stress With Diets that Don't Work
Our average participant loses 12 lbs in 30 days.
Get healthy. Keep the weight off. Less stress.
1 Good Program Lasts a Lifetime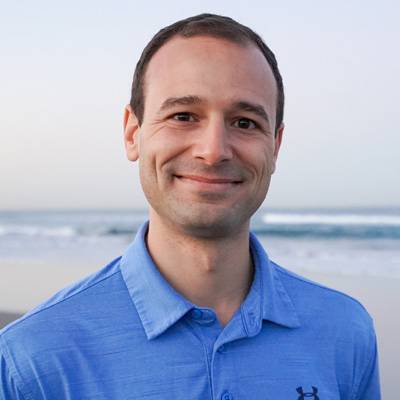 Who is Dr. Cipperoni?
• Owner and clinical director of Catalyst Health.
• Board certified Chiropractic Physician certified in functional medicine.
• CoFounder of the clinically proven Clean Eating Program in Chicago (90 Days to Essential Health) guiding 200 people to stress reductions, weight loss, and significantly improved physical functioning
• Visiting Professor for the University of Arizona where he teaches Health and Human Disease and Musculoskeletal Physiology.
30 days to essential weight loss
Clinically proven 1 month program
⋅ The program incorporates healthy eating into your daily routine.
⋅ NO Counting calories.  NO portion control.
⋅ Eat healthy, delicious food, no suffering, easy to do.
⋅ Also addresses sleeping, movement and mindfulness.
⋅ Weekly LIVE Zoom calls with the team, healthy food review, bad food review, meal plans, recipes and tremendous support!
Session 1: Kick Off
⋅ Kickoff Zoom Call with Dr. C & team.
⋅ Our journey begins! The expert team introduces your personal plan for diet and state of mind. 
⋅ All questions answered!
Session 2: Detoxing Your Environment
⋅ NO counting calories.  NO portion control required!
⋅ Identify and discuss foods that are delicious that we should eat and those that harm us.  Which foods cause inflammation.  Meal plans – a lot easier than you thought.  
⋅ Reduce your stress with nationally recognized stress reduction expert.
Session 3: Real Foods vs Fake Foods
⋅ Fueling the body with REAL whole foods. How to fuel the gut for better overall health- Seed probiotic.    
⋅ Nourishing your immune system - more important now than ever
⋅ How to handle anxiety and fear with nationally recognized stress reduction expert.
Session 4: Nutrition, Cravings, Eating Out, Sleep
⋅ Supplements - Which ones should I be taking? Do I really need them?
⋅ Using nutrients to fuel mental & physical health.
⋅ Eating out.  Managing cravings. Mindfulness when eating.
⋅ Sleep and weight loss are related.
Recap Call
⋅ Re-enforce the new healthy habits you have learned.
⋅ Answer any and all questions.
⋅ Review the tools you have to continue on your path to a happy & healthy life.
Pricing: Reg. $79 (First time participants: $29)
Essential Weight Loss - Upcoming Schedule
March Program
(Tuesdays, 6 pm PST)
March 2
March 9
March 16
March 23
March 30
April Program
(Thursdays, 6 pm PST)
April 1
April 8
April 15
April 22
April 29
May Program
(Mondays, 6 pm PST)
May 3
May 10
May 17
May 24
May 31
Upon receipt of payment, you will receive email confirmation that we have reserved your spot in Essential Weight Loss program, access to our live weekly group calls (via Zoom) and how you can jump start the weight loss program right now.
" Dr. Anthony was such an inspiration with his live weekly group calls, written guides and thoughtful words of encouragement. 90 Days to Essential Health is a lifestyle change that I never imagined could be done.
Thanks, Dr. Anthony! "
Howie H.
"The 90 Days to Essential Health program was unlike anything I've tried. It really helped me get to the root cause of habits by being more mindful of my stressors and what was causing me to eat throughout the day. "
Louis P.